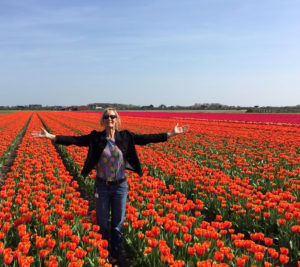 I am loving life in the Netherlands!  All the hype about the beautiful tulips is absolutely true – the flowers here are amazing!
I have been observing, navigating, and experiencing the food and lifestyle landscape here and around Europe – some great traditions and habits that definitely add to health.  I will share what I see and learn via Facebook posts  and Instagram            photos – hopefully adding another multi-cultural perspective of health for you to consider.
Fresh Simple Balance is now excited to be offering classes here in The Netherlands! Watch for coming dates for The RESTART® Program, a five-week class that includes nutritional learning, a 3-week sugar detox, and group support – an empowering and transformative combination!   I was one of the first RESTART® instructors in the US and loved seeing participants experience the amazing power of real food, and I am super-excited to be teaching this program here in the Netherlands.
RESTART® classes are available in Den Haag and Wassenaar; I am also happy to come to you if you would like to host a group of friends for the class in your home.  For more details, please check out The RESTART® Program page.